Starting this fall, Fnac Darty is launching a series of energy efficiency measures. Such actions are in keeping with the Group's numerous existing initiatives aiming to reduce its energy consumption.
Key measures include:
— Conserving energy by lowering the heating by 2°C (3.6°F) in Fnac Darty stores and offices, saving an estimated 1.4 GWh this winter.
— Switching off illuminated signs when Fnac Darty stores are closed.
— Using an energy management system and increasing employees' and customers' energy efficiency awareness.
— Using Ecowatt red alerts to turn store heating off remotely for limited periods of time, where this is possible.
During Ecowatt red alerts, taking energy-saving action can shorten or even prevent outages. Every little helps, so become part of the solution by signing up to Ecowatt alerts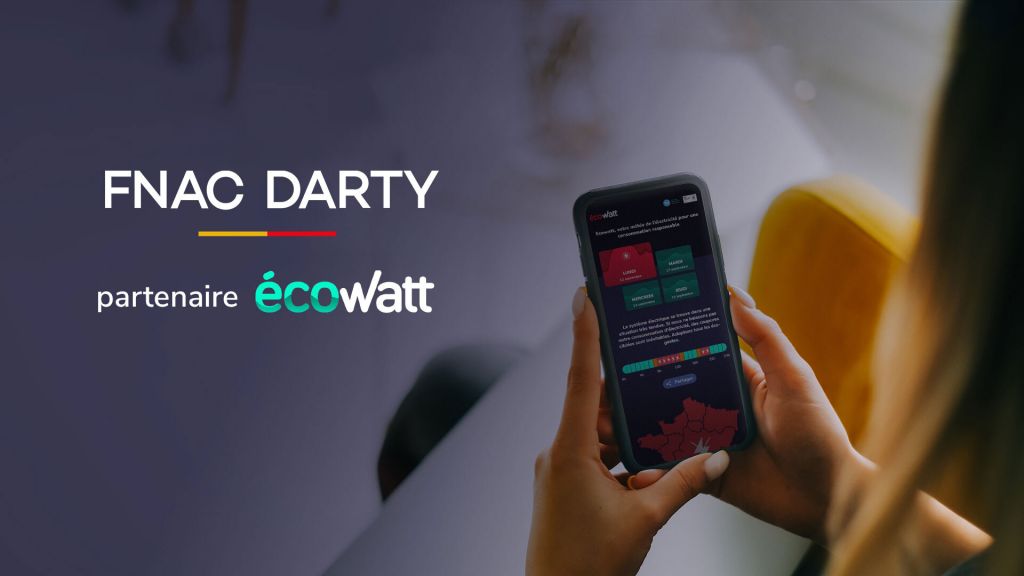 Fnac Darty is fully committed to energy efficiency. Despite already having taken several steps to reduce our energy consumption, we are now going even further by signing the Ecowatt charter launched by RTE (Réseau de transport d'électricité — the French electricity transmission system operator). Energy efficiency is a priority for the French government, and for us. Starting this fall, all our stakeholders will be committed to doing their bit in this nationwide initiative.

Enrique Martinez, Chief Executive Officer of Fnac Darty
More information to come very soon.