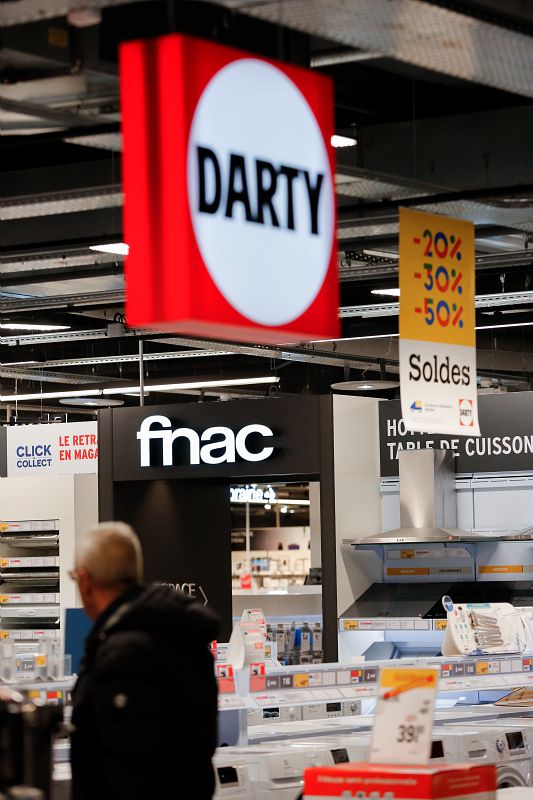 Fnac Darty is a European leader in the retail of entertainment and leisure products, consumer electronics and domestic appliances. We employ 25,000 people with unique talents and expertise, but with a united purpose in their dedication to our customers and our aim of: "committing to providing an educated choice and sustainable consumption."
A socially responsible employer, the Fnac Darty Group is in tune with the times and believes its employees are its most valuable asset. The Group therefore pays particular attention to its employees' development and well-being, regularly letting them have their say through opinion surveys that enable the Quality of Life at Work policy to be improved.
Fnac Darty has an HR policy that encourages diversity and welcomes talented individuals that seek exciting professional challenges.
Fnac Darty works carefully to ensure that gender parity is a reality and that women are able to reach the positions they deserve by breaking the glass ceiling. As part of these efforts, the Group has set itself ambitious objectives, such as ensuring women occupy 35% of leadership positions by 2025, i.e. among Executive Committee members and the Group's key executive directors and managers in France and internationally.
Objective by 2025
35%
women in the "Leadership Group"
Several concrete initiatives have already been launched that build on the continuation of the Women Store Managers (Directeur de Magasin au Féminin) program, which aims to increase the representation of women in the highest management positions. Personalized coaching for women in their career journeys through the "Oser" program and, along different lines, access to progression-related support, are examples of Fnac Darty's commitment to furthering gender parity. In addition, 2021 saw the launch of an internal network dedicated to parity within the Group. Bringing together women and men with the drive and commitment to push the boundaries on gender parity, this network aims to serve as a wellspring of experimental ideas that result in concrete progress within the company.
The Group has a long-standing commitment to welcoming people with disabilities into the workplace, with a "cellule handicap" (disability unit) consisting of some 50 HR advisors and elected representatives throughout France. In partnership with the Disabled Mission team, this unit advises and supports these talented individuals and their managers during the recruitment process and throughout their career. Together, they cover topics including administrative procedures, adjustment of working conditions, access to training, skills development, etc. to facilitate these individuals' integration and professional development. As of 2021, people with disabilities made up nearly 6% of Fnac Darty's total workforce.