Regions and culture
Contributing to the social and cultural development of the regions
How can we participate in the life and dynamism of our regions? Through its network of stores throughout France, Fnac Darty contributes to the economic attractiveness of the towns where it is located and plays a local social role for its customers. The creation of jobs that cannot be relocated and the support for local association projects are proof of its real involvement for the benefit of its customers and their daily environment.
Access to culture for as many people as possible is at the heart of its DNA and is expressed in concrete terms through the cultural events it organizes throughout the year in its stores or during major events that reach thousands of French people.
Some key figures
By the end of 2021
€800K
In donations collected through embedded giving fundraising activities
600K
Products donated to charity
Ensuring access to culture for all and cultural diversity
Cultural commitment
Fnac, now the number one bookseller, number one record store and number one ticketing company for shows in France, works to promote authors and books through the organization of cultural awards, which have become highlights of the literary year.
— Prix du Roman Fnac: the first prize of the literary season, which generates an average of 100,000 sales each year.
— the Prix Goncourt des Lycéens: created by Fnac and the French Ministry of Education in 1988, this prize allows secondary school classes to elect a winner from among the authors in the Goncourt selection. This one-of-a-kind event brought together 14 literary nominees and 2,000 high school students.
— the Prix BD Fnac France Inter: this prize rewards the comic book of the year from a selection of the booksellers' favorites.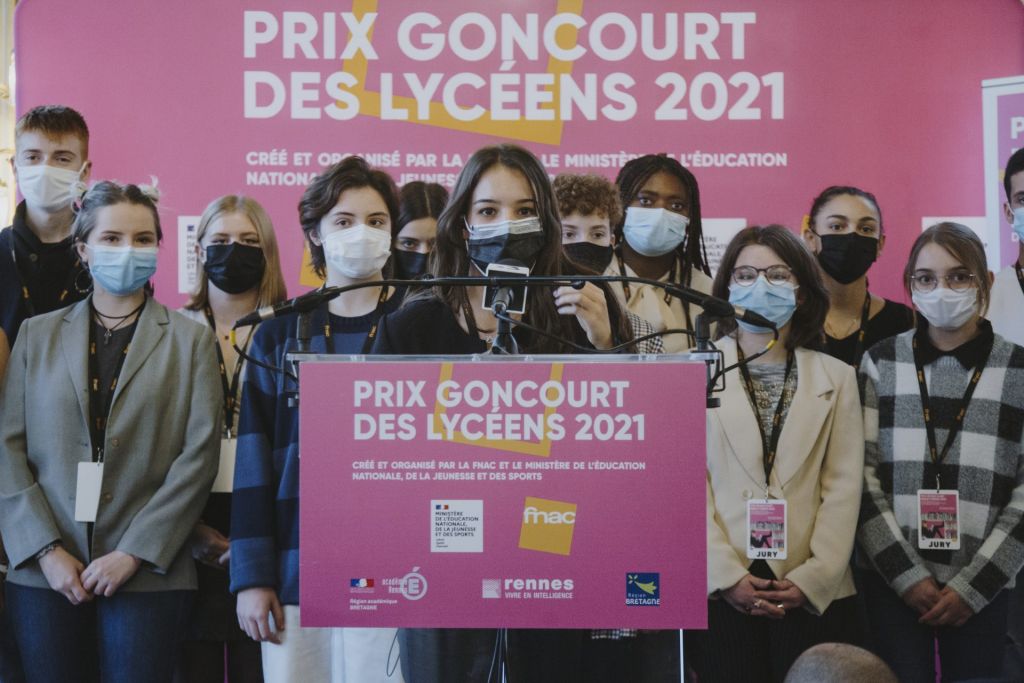 Innovative new formats for cultural events
After a lost year, Fnac's large events were reinvented in 2021 in a new hybrid form. In 2021, nearly 5,700 events were held in Fnac stores around the world, as well as 400 events broadcast online.
The creation of L'Éclaireur Fnac
In fall 2021, the Group launched L'Éclaireur Fnac, a new recommendations website that demystifies the latest developments and social issues in the entertainment and tech world to navigate internet users toward a more informed choice.
L'Éclaireur gathers all the content produced daily by the Group's expert editorial teams: La Claque Fnac, Le Labo Fnac and Les Conseils Fnac. This is supplemented by articles from a team of seasoned journalists.
L'Éclaireur Fnac also aims to host all its major cultural events (such as Fnac Live virtual concerts or its special series of online interviews) in a manner in keeping with its in-store events in order to offer a digital experience both live and in replay.
Launched in October 2021, the site already attracts more than 500,000 unique visitors per month.
Carrying out solidarity actions in partnership with our Customers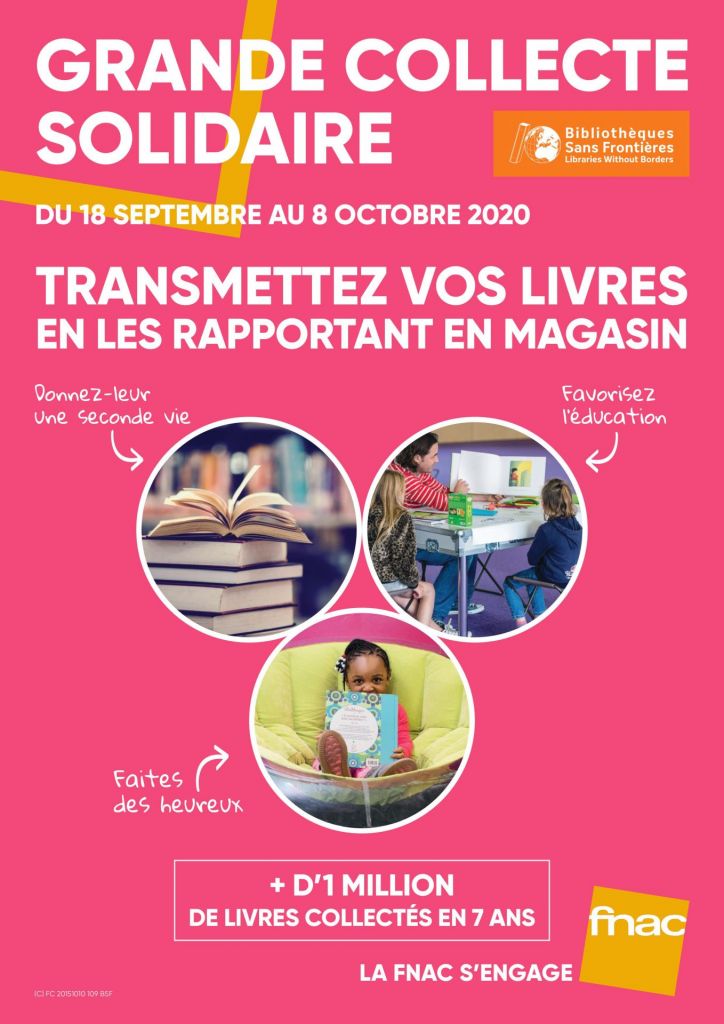 The wide-scale book drive, in partnership with BSF
Every year during #SustainableDevelopment week, Fnac commits itself to Bibliothèques Sans Frontières (BSF) with the Fnac Solidarity Book Drive event. On this occasion, the public is invited to drop off their books in good condition at one of the Fnac stores throughout France. The aim of this book drive is to give a second life to books, by supplying libraries serving underprivileged populations in France and throughout the world.
This is a way for Fnac to strongly reaffirm its commitment to facilitating access to culture and education and thus contribute to reducing social inequalities. That means that in nine years nearly 1.7 million books have been collected!
Dijon's Solidarity Flea Market
For the past 13 years, Fnac Dijon, Secours Populaire and the Zénith de Dijon have been organizing a flea market featuring new entertainment products – books, CDs, vinyls, DVDs, toys, video games – offered to everyone at very low prices. This approach is in line with Fnac Darty's commitment to the circular economy, which gives a new life to products that have left the traditional retail cycle. In 2021, the profits collected, and donated in full to Secours Populaire, enabled the company to offer vacation days to disadvantaged families as well as financial and food aid.
Fnac Darty accelerates donations of its unsold products
Beyond the products supplied to Dijon's Solidarity Flea Market, the Group has significantly expanded its donations in kind (+173% on volumes in 2021) as part of its Second-Life Policy.
Fnac Darty has built partnerships with many charities such as the Agence du Don en Nature, Clocliclown and France terre d'asile, and long-standing partner charities such as Emmaüs France, Envie and the Secours Populaire.
Embedded giving comes to Fnac stores!
Fnac Darty has decided to scale up the impact of its checkout donations by signing a partnership with microDon, a social business that provides a solution for embedded giving at the checkout. This new collaboration aims to automate suggestions to the customer to give a donation when they use payment terminals and thus enable more funds to be raised for partner charities.
The beneficiaries for 2022 are the charity Un Rien C'est Tout, which helps vulnerable individuals, as well as the United Nations World Food Programme.
Wenabi: a platform for charitable engagement
Wishing to promote its employees' charitable commitments and facilitate work for good causes, in 2021 Fnac Darty partnered with Wenabi, a platform that connects people looking to do charitable work with charities seeking volunteers.
Volunteers are offered ad-hoc and varied projects, such as mentoring young people with troubled backgrounds, outreach work to help homeless people and activities that benefit the environment.