Human capital
Developing our main asset: our Human Capital
How can we respond to the many challenges and changes in an extremely competitive sector while preserving what is our main asset: our 25,000 employees?
As a responsible employer, Fnac Darty makes professional development and well-being at work a priority. In concrete terms, the Group acts to develop their skills and employability, improve professional equality and quality of life at work. More than anything else, Fnac Darty takes great care to guarantee their health and safety, which are essential conditions for building loyalty and involving them in its corporate project.
Some key figures
By the end of 2021
25,000
Employees, including nearly 19,000 in France (approximately)
3
Employees, including 4 customer-facing employees
39%
Women in the workforce
27%
Of women in leadership positions
Two strategic objectives
By 2025
35%
Of women in leadership positions"
>40%
Of women on the Executive Committee
Developing skills and employability
An Academy serving the strategic plan
The Fnac Darty Academy develops and offers multi-format, tailor-made programs, in direct contact with the operational teams. In addition to allowing great agility, the internalization of training allows us to capitalize on the expertise and experience of the two brands, and to meet needs as closely as possible.
Expertise of salespeople: a priority for the strategic plan
Enabling customers to make an educated choice depends largely on the recognized expertise of Fnac Darty's salespeople. The Group is rolling out an individualized development path over five years, from integration to expertise.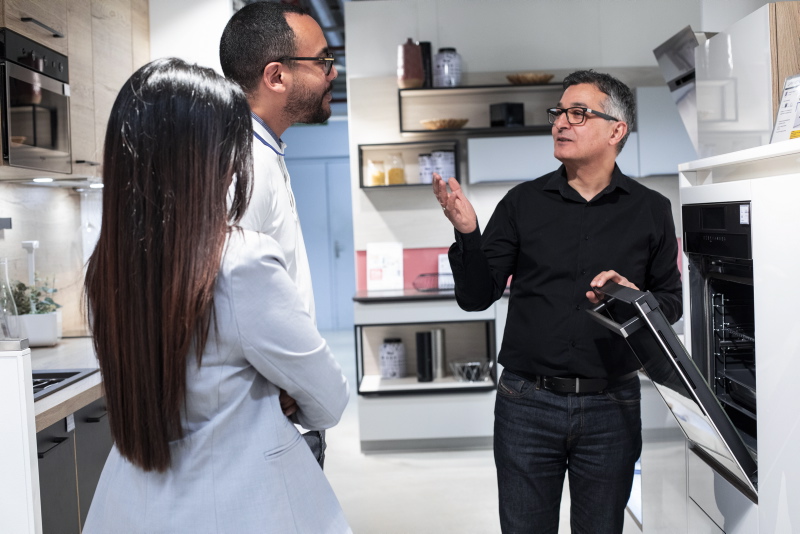 Developing skills in specialized professions and anticipating the needs of tomorrow
The Fnac Darty Academy has set up a number of programs dedicated to highly technical and specialized professions: kitchen designer-salesperson, home service technician and delivery driver-installer.
Promoting professional equality and quality of life at work
Breaking the glass ceiling
With approximately 39% women comprising the total workforce, but only 27% of these women in leadership positions, Fnac Darty is strongly committed to strengthening its action to achieve greater gender diversity, particularly in hierarchical positions. To achieve this, an internal network dedicated to equality has been created, with the aim of supporting women in their leadership, through training and awareness-raising for all managers. An approach rewarded with an LSA — La Conso s'engage Trophy (Retailers category) in 2021.
Fnac Darty publishes its gender equality index, in accordance with the French "professional future" law 2018-771 of September 5, 2018. In 2021, the Group's consolidated index reached 88 out of 100.
Our entire approach in favor of equality was rewarded with an LSA – La Conso s'engage Trophy (Retailers category) in 2021.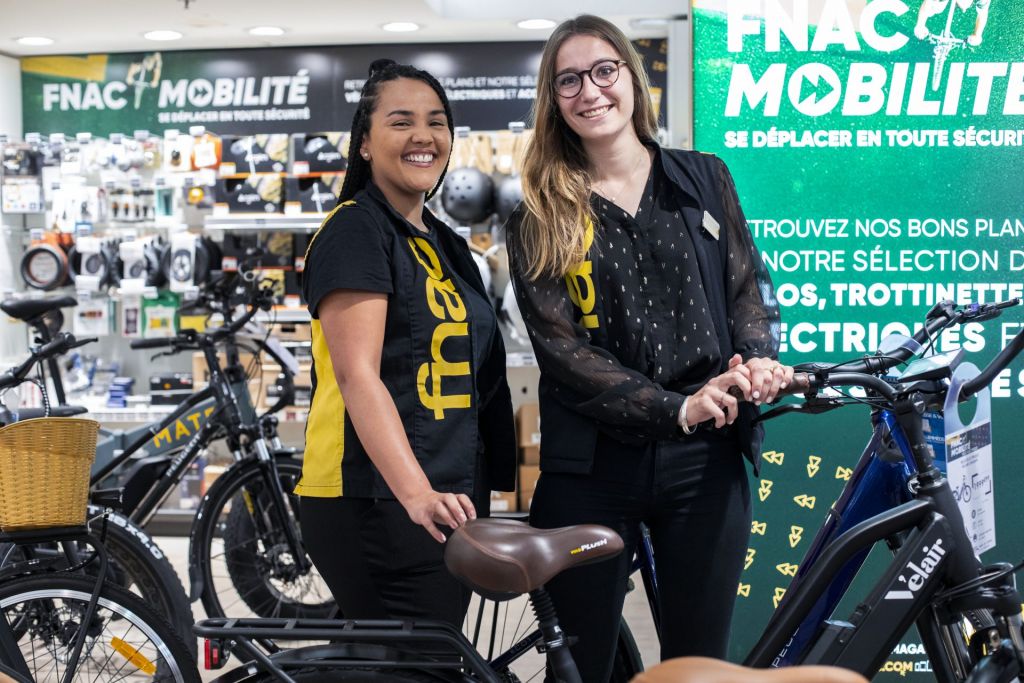 An active diversity policy to promote the inclusion of people with disabilities
Fnac Darty has long been committed to the employment of people with disabilities: raising team awareness, attending dedicated job forums, providing appropriate professional training and promoting best practices. The Group's Disability Mission steers this proactive policy and is breaking new ground with its new Disabilities Unit launched in 2021 to hire more people with disabilities and improve inclusion.
The training and recruitment program, which enables deaf and hard-of-hearing people to pursue careers in in-store customer relations, was awarded the Prix Inclusion Surdités (Award for Inclusion of People with Hearing Loss) by the Fondation Pour l'Audition in 2021.
Offering a better quality of life at work
Through listening to employees, social dialogue and innovation in the development of new organizational methods, the Group is making quality of life at work a lever for commitment.
At the beginning of 2021, the signing of a group-wide Agreement on Professional Equality and Quality of Life at Work led to the implementation of new measures in favor of parenthood, employee caregivers, the right to disconnect, and employee expression.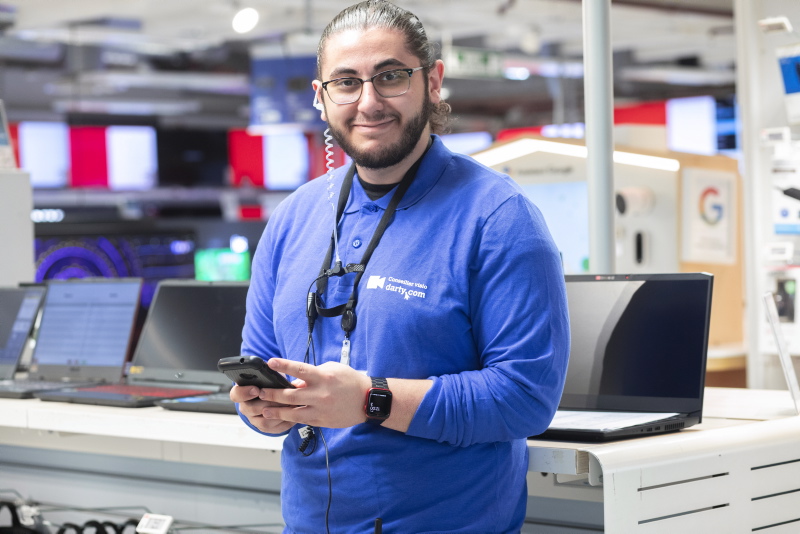 To allow a better work-life balance, teleworking was also opened up on a voluntary basis to certain operational positions and for employees in support functions. A participatory Activity Based Office approach has been launched at the head office, to enable more collaboration and cohesiveness.
Focus on the agile call center approach As part of the Group's overall approach to transforming its organization and customer relations on the basis of collective intelligence and collaboration, an "agile call center" project was initiated in 2020 and rewarded by the French Customer Relations Association (AFRC) at its thirteenth Customer Relations Awards.