Paris, Thursday, November 25, 2021 – On Thursday, November 25 in Rennes, Fnac and the French Ministry of National Education, Youth and Sports, organizers of the Prix Goncourt des Lycéens, met behind closed doors with the 13 high school student national representatives for the final deliberations.
Having spent two months carefully reading the 14 books shortlisted by the Académie Goncourt and having met with the authors online, the high school students chose to award the 34th Prix Goncourt des Lycéens to Clara Dupont-Monod for her novel S'adapter, published by Éditions Stock.
Jean-Michel Blanquer, Minister of National Education, Youth and Sports, and Enrique Martinez, Chief Executive Officer of Fnac Darty, extend their hearty congratulations to the winner and would like to thank the high school students, who read the books and deliberated so enthusiastically, for awarding the 2021 Prix Goncourt des Lycéens.
The Prix Goncourt des Lycéens was created in 1988 by Fnac and the Ministry of National Education, Youth and Sports, with the approval of the Académie Goncourt. It is based on a shortlist drawn up by the Académie and gives nearly 2,000 students the opportunity to read and study works of contemporary literature. This jury comprises students from around 50 general and vocational high school classes (grades 10 to 12, and students pursuing an advanced vocational training certificate known as the BTS).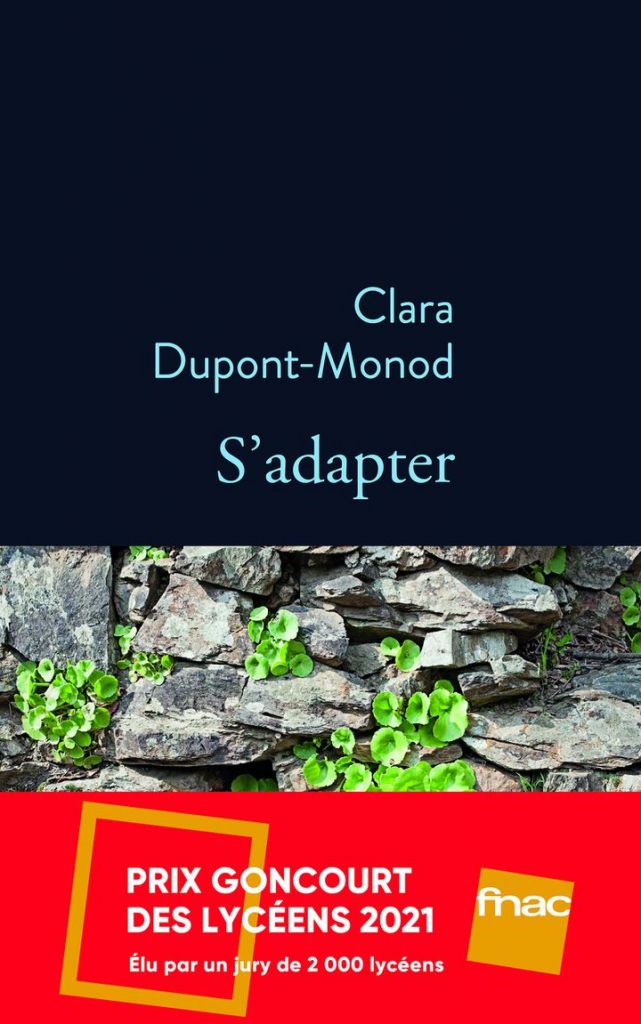 S'adapter by Clara Dupont-Monod (Éditions Stock)
This is the story of a child with a dark, distant stare; a bed-bound child with soft, chubby cheeks, pale, blue-veined legs, a reedy voice, bent feet and a bubble palate; a boy forever destined to be a baby; a maladjusted child who draws an invisible line between his family and other people. The story of his place in the Cevennes house where he was born, engulfed in nature and shielded by mountains; his relationships with his siblings and his place among troubled childhoods. That of his older brother, who bonds with the infant, becomes inseparable from him but then abandons him and disappears. That of the middle sister, who in anger and disgust rejects the infant who saps her parents of their joy and her older brother of his energy. That of the little boy himself, who lives in the shadow of the family's ghosts while consigning to oblivion any thoughts of a rebirth in the present.
Like in a fairytale, the courtyard stones bear witness. Like in a fairytale, strength comes from the children: from the deep love of the protective older brother, from the dismay of the sister who turns her back on grief to save her family from falling into a downward spiral. From the little boy's ability to reconcile their stories.
This is the story of the birth of a disabled child, told by his siblings. It is a magnificent, radiant book.