Fnac Darty opened its new service and repair hub in Saint-Pierre-des-Corps near Tours on November 7. With a surface area of 7,850 m2, it allows the Group to support its ambitions in terms of repair and sustainability.
Its four workshops specifically dedicated to repair work (covering personal computing, audio/video, small domestic appliances and urban mobility) mean that this hub demonstrates the Group's commitment to continuing to play a leading role in repair in France, tying in with its work to extend products' life spans.
In response to French consumer trends toward more responsible consumption, the company's Second Life, last-mile delivery and home call-out services are also housed at this site, which has capacity to repair 220,000 devices per year and employ 120 people. These experts currently repair 160,000 devices per year at two Group sites with a combined surface area of 3,700 m2 (now replaced by the Tours hub).
This hub is also considered an embodiment of Fnac Darty's proactive CSR policy. It allows the company to significantly reduce its carbon balance sheet, by better managing energy costs thanks to technological innovations, process industrialization and the creation of a new high-quality working environment for employees.
The Group is proud to open this new site, which reiterates its work to promote the circular economy and the economic influence of the territories on future activity.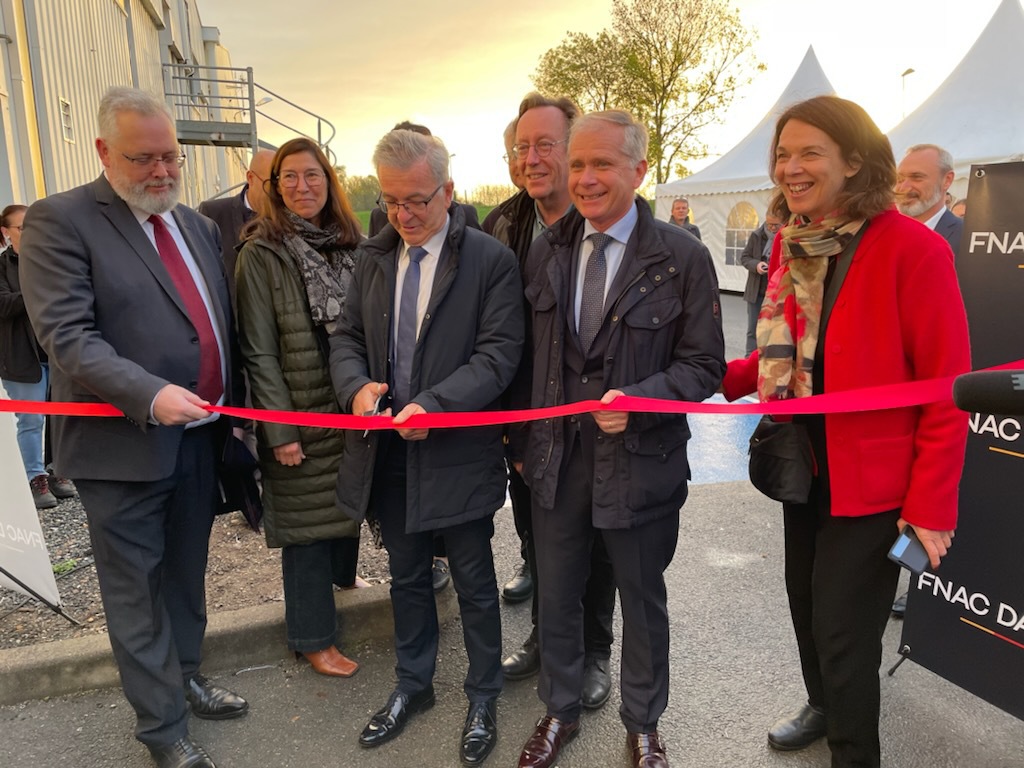 We wanted to create a new organizational norm, with workspaces designed to make every job easier. What is more, this new hub benefits from the latest innovations in technology and process industrialization. And finally, it allows us to improve our energy footprint and carbon balance sheet.

Vincent GUFFLET, director of Services and Operations