On February 6, both the Darty store in Chambray les Tours and the new Fnac Darty repair center in Saint-Pierre-des-Corps received a visit from special guest Christophe Béchu, Minister of Ecological Transition and Territorial Cohesion.
Opened in November 2022, the Saint-Pierre-des-Corps site demonstrates the Group's commitment to the circular economy through its activities dedicated to repair and second life.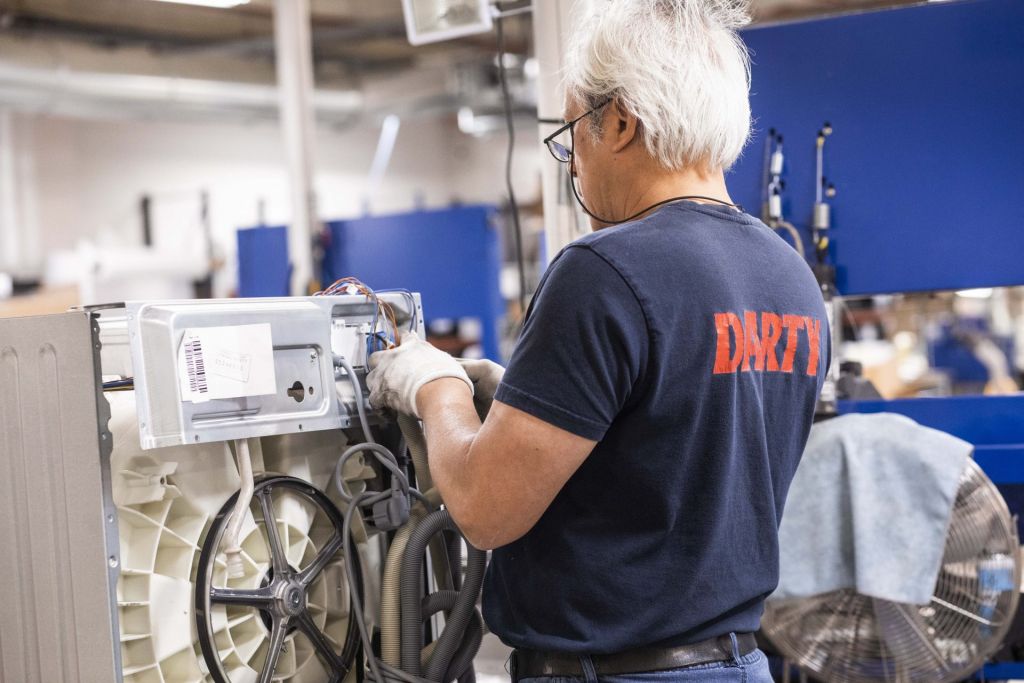 With 120 employees working in the four dedicated on-site workshops, Fnac Darty highlights its essential role in contributing to regional attractiveness, job creation and the training of expert repair technicians.
Visiting the Darty store in Chambray les Tours was an opportunity to put in perspective all the products and services offered to the Group's customers, as well as to promote responsible consumption, such as Darty Max, the "Sustainable Choice" selection and the growing second-life offer.