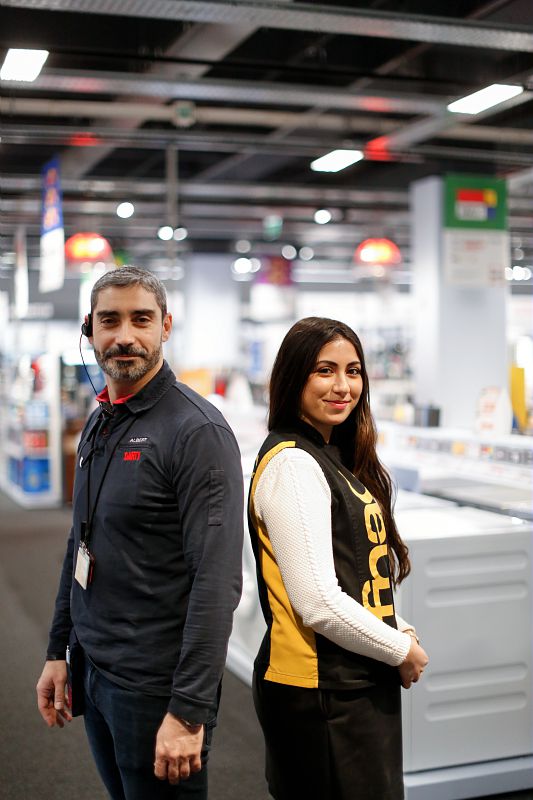 At Fnac Darty, progression is a real prospect, with 77% of store managers having been promoted internally.
The Group advances and develops the careers of its employees, offering fully tailored training in order to keep up with the changes in our industry and the job market.
The Group also prides itself on the Fnac Darty Academy, an in-house training center, which allows the company to adapt at speed to the needs and developments in the sector's markets, while ensuring the employability of its staff over the long term.
The Fnac Darty Academy provides employees with access to continuous training that they can complete at their own pace around their workload and that is based on their diverse range of skills and objectives.