Giving products a second life
Reselling second-hand products
The management of unsold and shop-worn products is a major challenge for the Group. In order to find responsible solutions to customer returns, unsold products and products with damaged packaging, and to add value to these products, the Group created in 2018 a dedicated Second-Life Department.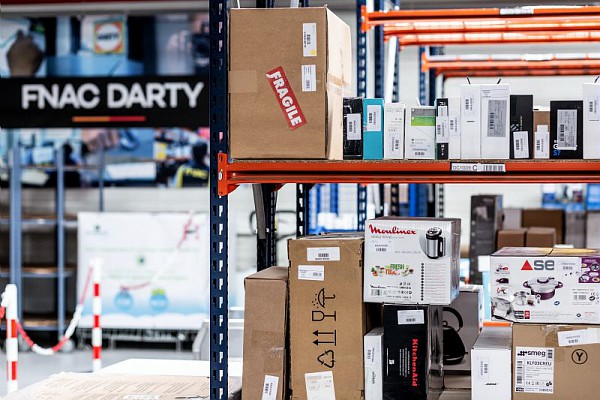 Since its launch, this activity has experienced strong growth. In 2021, second-life products resold under the Fnac 2nde Vie and Darty Occasion brands grew by 50% compared to 2020.
Donations
For several years, Fnac Darty has been significantly expanding its product donations to charities. 
These donations benefit long-standing partner associations such as Emmaüs France, Bibliothèque sans frontières and Secours Populaire, along with the Agence du Don en Nature, Clocliclown and France terre d'asile.
In 2021, more than 600,000 products were donated to charity – up 173% compared to volumes in 2020. 
Reuse at the service of social and solidarity-based companies
Since 1984, Darty has been a partner and the primary donor of large broken domestic appliances for Envie, an organization that is part of the French social and solidarity economy.
Using repairs to help disadvantaged individuals get back into the workplace, Envie gave a second life to more than 17,000 metric tons of domestic appliances in 2021. This means that 36% of the volume of electrical and electronic waste collected by Fnac and Darty France was able to be repaired and reused.