Informing customers to enable an educated choice
The After-Sales Service Barometer
Developed by Fnac Darty in collaboration with Harris Interactive, the After-Sales Service Barometer is based on a survey of 10,000 Darty customers in France and an analysis of more than 912,000 Darty after-sales service interventions carried out between July 2021 and June 2022. The barometer also takes into account the study of 580,138 appliance failures carried out from July 2021 to June 2022 to calculate its usual indicators (durability score, reliability, reparability). In addition to a durability score and brand ranking, each category provides information on buying motives, product life spans and breakdowns.
The sustainability score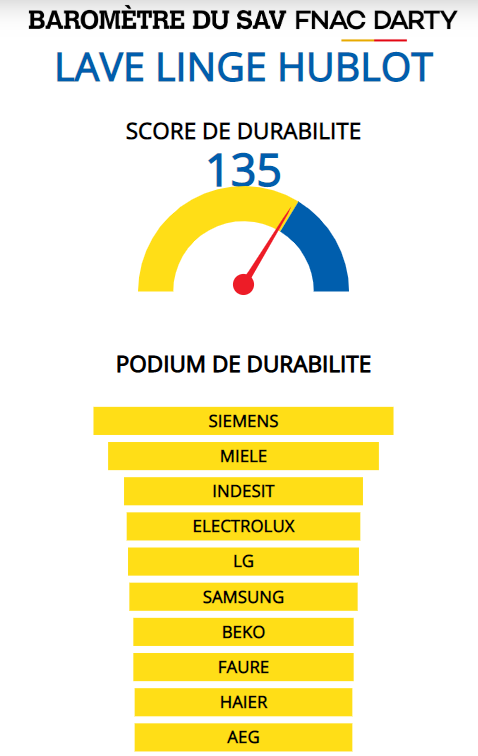 The calculation of a sustainability score for each product is a unique initiative in the retail world. It allows manufacturers to improve, consumers to make better choices, and Fnac Darty to reduce the impact of its activities on the planet through products that last longer.
The sustainability score is the tool used to rank brands by product category in our After-Sales Service Barometer.
It is calculated by cross-referencing breakdown rates and the availability of spare parts. Weighted on volumes sold, Fnac Darty's overall score was 100 in 2019 and 111 in 2021.
Goal: reach a score of 135 by 2025.
The Sustainable Choice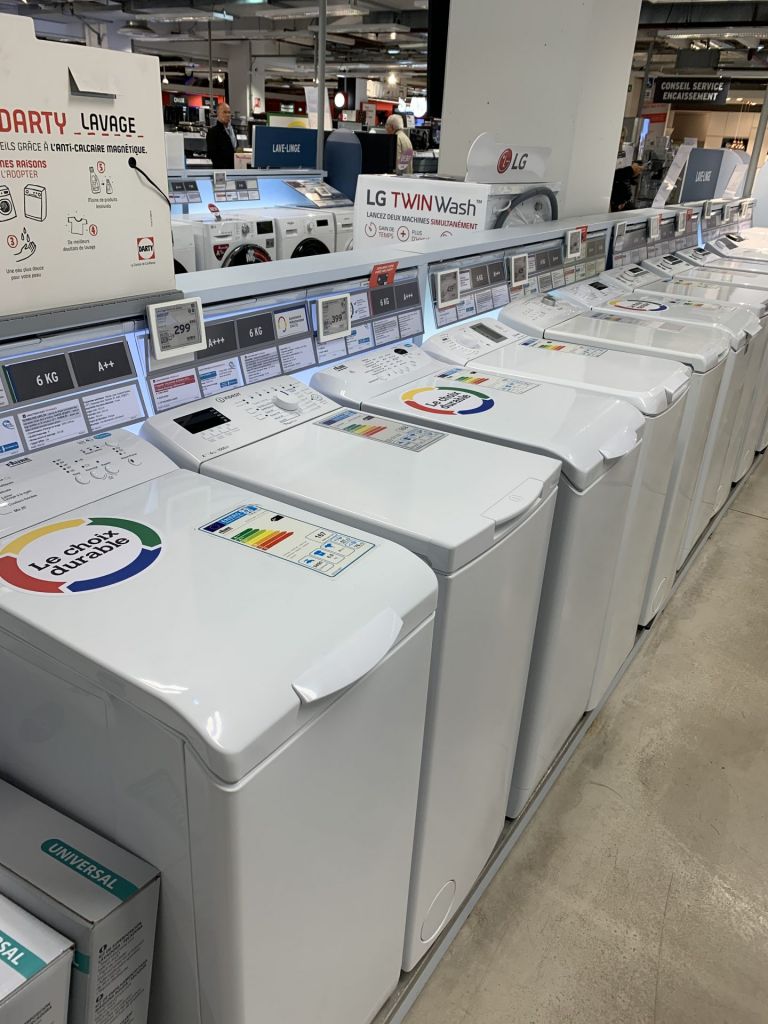 Reliability and repairability are, along with technical characteristics, the criteria that vary most between products in the same range. To enable customers to choose sustainable appliances, the Group is now highlighting these products through a clear and objective display.
To select "Sustainable Choice" products, Fnac Darty now uses the "sustainability score," which aggregates reliability (breakdown rates) and repairability (the length of time spare parts are available). The selection is reviewed every three months to include new products.
The repairability index
Fnac Darty has chosen to make concrete commitments against planned obsolescence by making available information on the repairability of the products it proposes.
This index, developed by Le Labo Fnac in 2018, was launched more than two years before the implementation of the French Anti-Waste Law for a Circular Economy, and since January 1, 2021, has largely inspired the new repairability index imposed on manufacturers.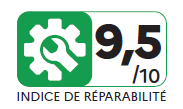 The Fnac Lab
Informing in complete independence: the historic mission of the Fnac Lab
The Fnac Lab is a unique concept that has been serving the brand's customers since 1972.
Equipped with a range of sophisticated measurement systems, its experts test the technical performance of hundreds of new electronic products every year. The Lab's scientific and objective methods are recognized by the biggest brands, which regularly come to have their prototypes evaluated.
L'Éclaireur Fnac
A real decision-making tool, L'Éclaireur Fnac is the new website that demystifies the latest developments in the entertainment and tech world.
With news updates, product test results, reviews, explanations of the latest trends, interviews and reports, at L'Éclaireur Fnac, we are firmly committed to providing you with comprehensive, verifiable and balanced information. We aim to continuously awaken your curiosity and to enable you to form objective opinions on the topics we discuss.
Through its consumer advisory function, L'Éclaireur Fnac is a new concrete expression of the Fnac Darty group's strategic plan Everyday, which aims to serve the group's mission: "committing to providing an educated choice and sustainable consumption."